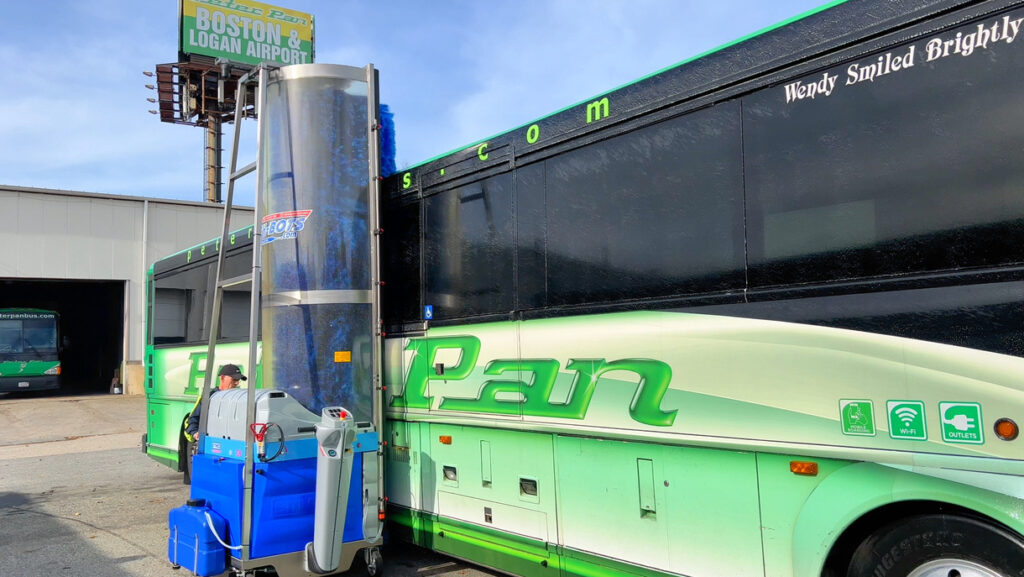 Peter Pan Bus Lines, a popular transportation company serving the northeastern United States, has recently adopted an innovative solution for their fleet washing needs: Bitimec's Wash-Bots machines. With two machines at their disposal, a 101-ST in Hartford and a newly added 626-EZ model in Providence, Peter Pan Bus Lines now has the wash muscle of a 4-person wash-crew with just a single operator per machine. With a fleet of over 200 buses and serving more than 100 destinations, Peter Pan Bus Lines understands the importance of maintaining a clean and well-maintained fleet. The company's investment in the Wash-Bots machines has been a game-changer for their fleet washing needs.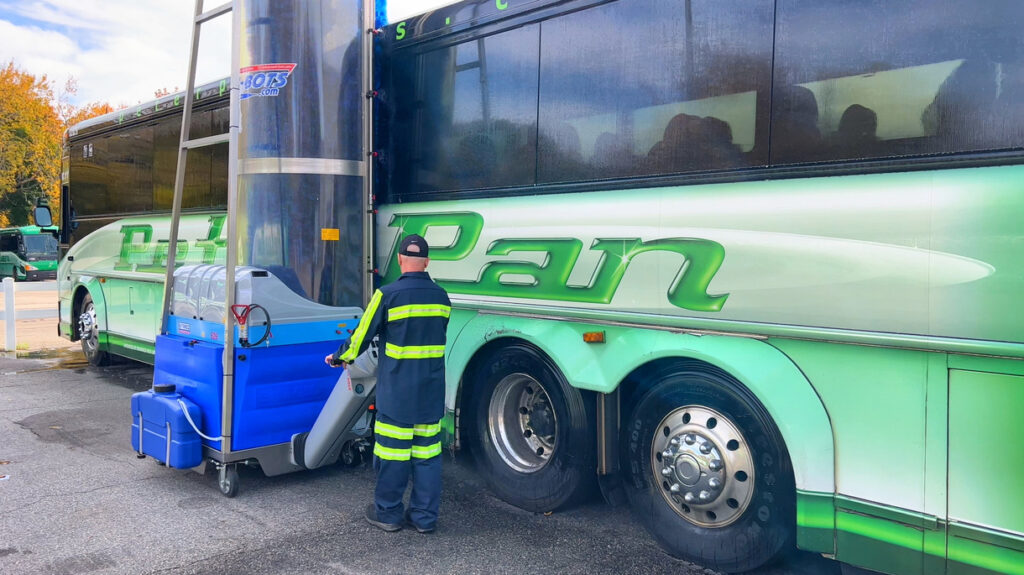 Bitimec's Wash-Bots have become a go-to solution for bus fleets worldwide due to their tiny 15sq.ft footprint, low purchase and maintenance costs, and exceptional washing performance. Prices range from $18,000.00 to $39,000.00, and all models deliver exceptional washing power.
The 626-EZ, the newest model, is a fully autonomous bus wash on wheels that is battery operated. Its deep cycle batteries drive the power-bus-wash, allowing it to wash up to 40 buses on a single charge. The 626-EZ has a 112-gallon water tank, a 13-gallon premix-detergent presoak tank, and Bitimec's proprietary 'brush-only' inclination system that leans the brush up to 12° towards the vehicle.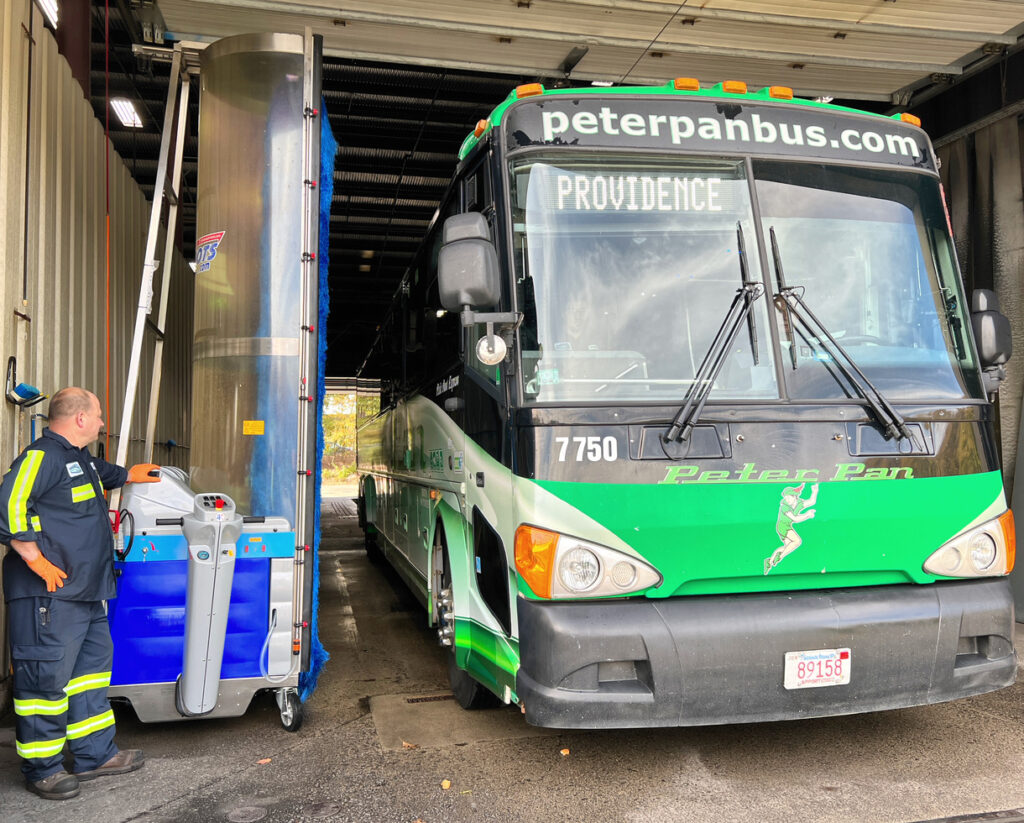 Bitimec's Wash-Bots require minimal maneuvering and are quiet and emission-free. The machines have two feather light controls to wash safely in both directions, and all functions are push-button operable from either of the two controls. Operators need only minutes to become professional detailers. In conclusion, Bitimec's Wash-Bots have become the ideal solution for fleet washing needs, from small to large companies. For Peter Pan Bus Lines the investment in Wash-Bots has significantly reduced the time and effort required to clean their fleet, allowing them to focus on providing safe, reliable, and affordable transportation services.
Website URL: https://coachwashbots.com/