Thielen Bus lines
Business Name:
Thielen Bus lines
Long Business Description: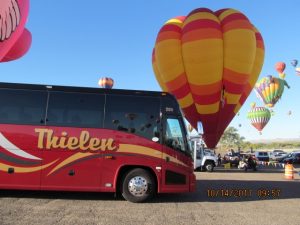 Thielen Bus Lines, Inc. is a small, mixed-fleet Coach & School Bus operator in Redwood Falls,
Minnesota. They are currently in their 47th year of providing transportation services to Southwest Minnesota and surrounding areas.
Started by Rick Thielen in 1972, his son, Joe Thielen, is the primary owner and operator of the company. Rick Thielen is still involved in the management and operation of the company but at a secondary level. According to Rick, "I am the luckiest man in the world; I still get to work in the business I started and get to work with my son every day; It is precious time for me!"
Thielen Coaches operates a small but late model fleet and well spec'd fleet of 8 MCI-J4500s, plus a cut-away Mini-Coach for smaller groups. They feel it is important to keep a new and updated fleet of motor coaches. Thielen specs all their coaches with the latest amenities available, including Bendix Collision avoidance system, back-up camera, REI passenger safety announcement system, Wi-Fi, 110 volt outlets, REI 6-monitor entertainment systems, corded and cordless microphones, cup holders, magazine nets, self-retracting footrests, and hostess tables. It is these kinds of amenities that their clients enjoy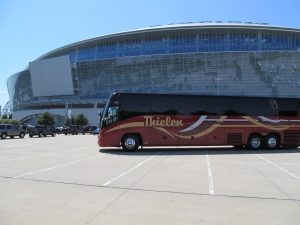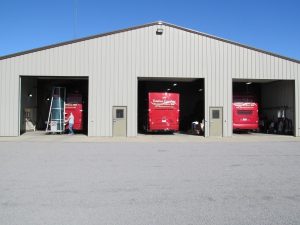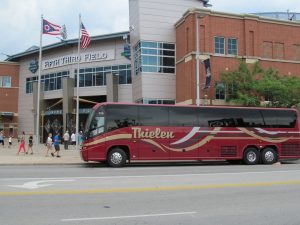 Thielen Bus lines operates out of a single location in Redwood Falls that consists of offices, washing facilities, and a 11,000-square-foot repair shop, which was built in 2000. Thielen Bus Lines also has an additional 20,000 square feet of heated storage for the entire school bus and coach fleet. Rick explains, "Minnesota winters are notorious, none of our vehicles are out in the elements, winter or summer."
Thielen Coaches has a staff of 20 full and part-time drivers to serve their charter clients. "We are small town folks and the friendliness and helpfulness in serving passengers kind of comes natural to them," says Rick. It is through the efforts of their drivers that their business has flourished and grown.
The Thielen Family is deeply involved in their community. Joe is a member of Rotary International, is on the Board of Directors of Redwood Industries, a community development organization, and serves on the Redwood Education Foundation, currently as its president. Rick is a past member of the Redwood Fire Department and the Redwood Education Foundation. Rick is the current President of Redwood Industries, a non-profit group whose goal is to help Redwood Falls grow by bringing businesses, jobs and housing to the community.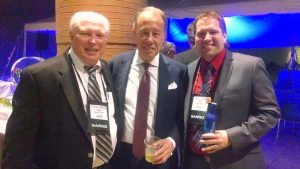 Send Message to listing owner
Listing Title: Thielen Bus lines