Classified ad rate is $30 per issue for first 25 words, 25 cents for each additional word. Rate includes Internet access. Name, address, zip and phone number are not included in word count. The total number of words in a classified ad can not exceed 70. Rates apply on each ad individually – the rate for multiple insertions is the total of each ad figured individually. Free classified ads are acceptable ONLY when submitted on or with your free classified ad certificate. Display advertising rates on request.
1 – BUSES WANTED
---
1940s White Model 788 or 798 wanted. 12 cylinder engine mounted under floor midship. Would like a complete original bus, but like to hear about parts buses. Contact Howard Lane, Hardwick MA 01037 at (413) 477-8790 or howard.lane@comcast.net.
---
Wanted: Older "shorty" bus, school bus or adult shuttle, model year late 30s, 40s or early 50s. Prefer Ford flat- head V-8 chassis, others considered. Phone (315) 636- 7559 or e-mail gbean@pyny.net
---
Seeking 102D3 converted by Custom Coach. Prefer motor home interior with side aisle or semi-side aisle. Please provide details by e-mail to safety@busmag.com or phone Larry at (815) 946-2341.
---
2 – COACHES FOR SALE
---
2010 Freightliner Turtle Top Odyssey XL shuttle bus, Cummins ISB engine, 240-290 hp, Allison automatic transmission, single axle, Air Ride suspension, power steering, air brakes, air conditioned, chrome bumper, customer interior, AM/FM radio, compact disc player, tilt and telescoping steering wheel, cruise control, power windows, 23-passenger capacity, 272-inch wheel base, 265/70R 19.5 disc wheels. Units selling at Absolute Public Auction in Las Vegas, Nevada on November 30. Call (800) 654-8280 now or (702) 643-1129 beginning Saturday, November 25. Check out the Web site at www.taylorandmarting.com.
---
1982 MCI-9. 8V-71 5-speed standard. Coach is still in use as a party bus. The inside of coach has not been altered. Coach can still be used for seated or motor home. Call Joe at (682) 472-1955 in Ft. Worth, Texas. Leave message if no answer.
---
2009 MCI E4500 *One Owner* VERY LOW MILES! Starting at $279,000 OBO. More than one available! Cummins * B500 * 58 pax w/lav * < 200k TCM Michelin Tires * Alcoa Rims * CD/DVD * Lots More Options! Partial Financing O.A.C. Trades for clean MCI D Model Considered. Call/Email TODAY for More Info and Photos! 808.832.6261 * sales@royalstarhawaii.com
---
2009 MCI J4500 Low Mileage & New Low Price! 50 Passenger State-of-the-Art Fully loaded MCI J4500 includes: * CAT Engine * ZF -12 speed Trans * Only 242,000 Miles * Swiss Leather Seating * Beverage Station * Internet Connection * Rear Coach Entertainment Center * 9 Monitors * And Many More Options! For more information: Bob Nagel at 1-800-562-9999 or headoffice@nageltours.com
---
Prevost and Synergy coaches for sale. Visit www.GoAnderson.com for complete details. Most Prevost have new look front ends and LED taillights.
---
1989 MCI-9 Special. New motor 6V-92TA, 5-spd stick. Enclosed parcel racks, overhead reading lamps and blowers. Just passed CVSA inspection. Contact Donavan Harrington, Teton Stage Lines, Idaho Falls ID 83402 at (877) 529-8036.
---
1983 MCI-9. New motor and transmission. All electric. Excellent condition. $55,000. Phone for more information at (276) 466-7325 in VA.
---
1981 Prevost LeMirage, 6V-92T, 6-speed manual, 134a, new tires. 460,000 total coach miles, nice condition, currently in commercial service. Make offer. Dale@Trams.ca. Phone (604) 325-9990 in CN.
---
3 1/2 beautiful coaches ready to roll.. Two that are LIFT ready! We have pictures/videos on the web. Call or email for more info! Ask for Trenton 616-696-0022 compass@wmis.net. Coaches Located in Michigan.
2012 Stallion w/bathroom (29 pass) 84,000 miles $185,000
2009 VanHool T2145LIFT (58 pass) 418,500 miles $365,000
2003 Prevost H3-45LIFT (56 pass) 644,000 miles $158,000
1996 Prevost LeMirage (46 pass) 816,000 miles $28,000
(The LeMirage is the 1/2, will need cosmetic work.)
---
5A – ADULT MINIBUSES FOR SALE
---
2006 Turtle Top mini-bus. Only 180K miles, C5500 chassis, 6.6L Duramax Diesel engine. 22-pass. seating, flush toilet, overhead storage racks, DVD player with 15-inch LCD monitor. Rear luggage space, new brakes, new tires. DOT certified; currently in service. $32,000. Phone Todd at (860) 218-3813 in CT.
---
5B – HISTORICAL BUSES FOR SALE
---
1930s GMC Yellow Coach cross country. Originally owned by Greyhound. Ran from Midwest to West Coast. Has GMC 6-cyl. gas engine, twin ignition, air brakes. Needs complete restoration. $3,500. Contact Ken at (970) 283-5442 in CO.
---
6 – MOTOR HOMES FOR SALE
---
GM671 professional converted 33-ft. Greyhound bus. Formica interior needs TLC. Stuck brakes and clutch.  Onan generator. Manual transmission. $3,500. Phone (517) 282-9990 in Reading, MI.
---
1985 MC-9 Angola 40′ Coach. Converted with new shell, 116,218 Original Miles, 8V92 Silver Turbo Engine, 5-Speed Allison Auto, Michelin Tires, StarJet Paint, Always Garaged, Totally Updated, Better Than New! Call Larry at (508) 208-9800 for more information and photos.
---
1948 Silverside, PD4151 No. 068 of 357; 1956 Flxible coach, both old conversions. Phone (802) 948-2886 in VT for details.
---
40' MCI bus, 6V-92, 5-spd., PS. Bed, two bunks, propane heater, shower, rear camera. Seats 12, liveable conversion. $15,000. No trades. Contact R. Ranum, 5275 Williams Drive, Silver Bay MN 55614.
---
Professionally converted 40-ft. MCI8 with nine cap. Woodgrain interior, beautiful professinal exterior paint job. Living room couch and booth makes bed. Full kitchen, twin beds in rear, washer/dryer combo, bath with full showers, 15KW generator, converted dash, outside cameras, awning. Due to stroke, driven only about 7,000 miles since 1996 conversion. Good for home or travel. Reduced for quick sale. $55,000 FIRM. Phone (903) 885-4262 in TX.
---
MC9. 8-71 Allison trans. Raised roof, 15 KW generator, 4 KW inverter, 3 roof A/C, refrigerator, stove top. 6 RV Peninsula windows, Webasto heating system. Large holding tanks, shower-toilet, all sinks too old and broke to finish. $22,000 Jim. (843) 396-9909 or (843) 420-1076.
---
Beautiful, professional conversion of a 1991 Prevost LeMirage XL. Superb cabinetry all in lovely Myrtlewood. Energy independence with eight large solar cells on the roof. $90,000. For pictures and more information go to an Internet presentation at http://picasaweb.google.com/mckeowm
/CustomPrevostMotorCoach#.
---
Due to ill health, must sell '83 Eagle 10S in good road- ready condition. Has new engine plus several other new parts. $25,000 OBO. Phone (765) 455-1314 or e-mail eaglebus@comcast.net for pictures.
---
10 – PARTS AND EQUIPMENT
---
Detroit Diesel engines, parts and service. New, used, rebuilt, OEM and aftermarket, 53, 71, 60, 92. Contact Leid Diesel Service, 267 Green Hill Rd., Newville PA 17241 at (717) 776-7725; (717) 776-4127 (fax).
---
MCI rear end. Rebuilt new gears and bearings 3.72 ratio. $800 plus shipping. Contact Jim in SC at (843) 420-1076 or (843) 396-9909.
---
For sale: Detroit Diesel engines and parts. New and used, Series 53, 60, 71, 92. Rebuilt engines and new. Contact Leid Diesel Service, 267 Green Hill Rd., Newville PA 17241 at (717) 776-7725.
---
10 – PARTS AND EQUIPMENT
---
A/C door & frame, still in crate for 1982 perfect older Prevost preservation. Also, fiberglass driver's side window frame for Prevost up to 1999. $1,900. Contact Charles Calvert at (601) 482-7053 in MS.
---
GMC parts for sale: (1) new 8V-71, (2) 8V-71 with 730 auto., very low mileage. (1) 671 with trans. 5,000. (1) 4104 diff. , (2) 4905 diff. New integral steering unit. Some GMC panels. Too many parts to list. Call for information. Phone (952) 657-2140 in MN.
---
Parts for sale: MCI 96A3 & 102 parts, tag axles, brakes 5" & 8", steering gear, Supreme trolley, 2001-05 radiator, CAC and Braun wheelchair. Contact Hugh Dowling at hdowling@mearstransportation.com or (407) 254-0786 in FL.
---
4106 parts for sale. One used 8V-71 four-speed trans., two gear driven generators, eight windows. Phone (724) 377-0259 or (724) 678-1206 (cell) in PA.
---
(2) side windows with frames for Scenicruiser. $700 OBO. Phone in WA at (206) 986-2900. Leave message.
---
11 – BUS SERVICES
---
Commercial auto liability, physical damage and general liability coverages for motorcoaches, intercity buses, transit buses and school buses since 1986. Contact Lancer Insurance Co., PO Box 9004, Long Beach NY 11561. Contact (800) 782-8902, Ext. 3264 or bus@lancerinsurance.com.
---
Bus repairs and service. Keyport Auto Body Shop/Shamrock Stage Coach, 347 Main St., Keansburg NJ 07734-2150. Ask for JR Ryan or Charlie Hockey at (732) 787-1113.
---
13 – EMPLOYMENT AND POSITIONS
---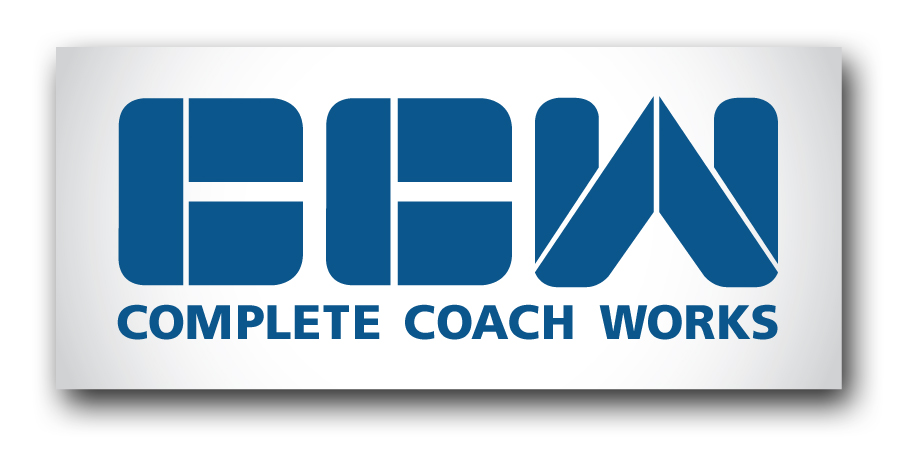 Complete Coach Works, the largest U.S. bus remanufacturing retrofit company with 27 years of dedicated service to the transportation industry is currently hiring for the North East US area. We have an immediate need for field bus repair personnel at all levels. Qualified candidates submit resume with salary requirement to: naviles@completecoach.com.
---
West Coast bus manufacturer is seeking experienced individuals for key production and management positions. Send resume detailing knowledge and experience within the industry including education, references and salary history. Send to westcoastbus.careers@gmail.com.
---
15 – MISCELLANEOUS
---
I am looking for any photos/slides of HRT buses in Honolulu, HI. Will buy or trade for. Contact Jim Husing, 1118 Blackfield Dr., Santa Clara CA 95051 or e-mail kimojim123@msn.com.
---
Large number of STL and STM slides for sale taken on sunny days at $3 U.S. each. For details phone Pierre at (514) 750-2148 in CN.
---
Last chance to provide documents/copies, memories/pictures for acknowledgement/inclusion in upcoming Scenicruiser (GX-1, GX-2, 4501) history book (1935-2013) coming out in 2014. Contact paulvonfange@gmail.com.
---
REQUEST FOR PROPOSALS
---
MTA-New York City Transit (NYCT)
Contract Solicitations
RFQ#: 108873
DUE DATE: 9/15/15
TITLE: B40663 Furnish and Deliver 138 Low Floor 40-ft. CNG Buses. Proposers shall furnish proposals w/ supporting documentation to be evaluated on the following criteria:
1) Overall project Cost
2) New York State Content
3) Overall Quality of Proposer and Product
4) Other Relevant Matter.
For additional information, please visit our website at http://web.mta.info/nyct/procure/rfppage.htm
---
–>
[/threecol_one_last]